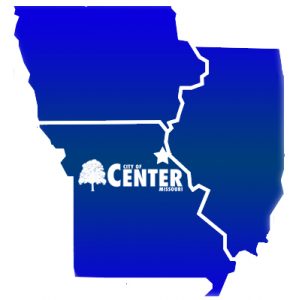 PRINT THE RALLS TECH SURVEY HERE
PLEASE SUBMIT TO CITY HALL
Center, Missouri, is a unique, friendly small town located in Ralls County in Northeast Missouri. Established in 1871, Center is an agricultural community along Missouri Highway 19.  With a population of 508, Center is a vibrant community offering numerous small town services including banking, insurance, butcher shop, conveinence store, public elementary, middle school and high school, grain elevator, funeral home, churches and a beauty parlor.  Center is also home to Mason Park, which includes a lighted basketball court, community room, restrooms, playground, picnic tables and much more.  Center is also the last stop on highway 19 before Mark Twain Lake, an 18,000 acre recreational lake.
The next time you're traveling or looking for a place to relocate, visit Center.  A small town with a lot to offer.